Merhaba,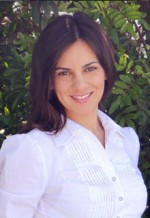 Turkish Legal Translation Services is an expert in multilingual legal support services. We have been providing comprehensive solutions for our clients' legal matters from legal document translation to depositions for more than a decade. We offer a full array of translation, interpretation, and other multilingual solutions from Turkish to any other world language.
Our goal is to provide law firms and corporations around the world the highest-quality legal support in the industry. In the legal industry, we believe in providing superior client service, fast turnaround times, and quality results are what make a difference. Therefore, we are committed to providing the fastest turnaround times in the industry while our translators work around the clock on 4 continents. Our experience working with the Turkish Consulate and immigration law firms affirm our quality commitment.
We look forward to exceeding your expectations.
Yours truly,
U. Ceylan Sonmez
President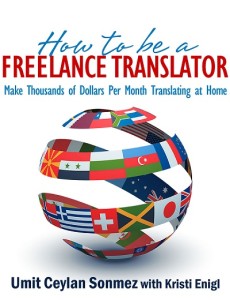 About U. Ceylan Sonmez
U. Ceylan Sonmez, Entrepreneur and Business Owner, is an expert in global enterprise and building   international strategic alliances for start-ups. She has created and launched four successful companies in the past 9 years, founding her first start-up in 2003. Prior to that, she had a successful career in sales and business development at Bahariye (2005-09), a Turkish textile manufacturer. In the textile industry, she developed their client base generating sales of $20M.
She started her first translation company, ABC Link Language Services in 2003 as a part-time venture, and has grown it into a business in Los Angeles and Washington DC. Serving clients including law offices, companies, Turkish consulates, embassies and the US Immigration department, Ms. Sonmez developed a profitable business model for virtual and in-person translation and interpretation services. For the past decade, Ms. Sonmez has founded 2 more enterprises which currently operate with her minimal involvement.
Translator Turkish is one of Ceylan's newest ventures. Her handpicked specialized translator team allows her company to provide highest quality services to clients all around the world.
Ceylan is a graduate of Koc University and UCLA Business Management Certificate Program. She is an active member of Toastmasters, where she won numerous awards at speech contests. She participates regularly in Turkish American cultural associations serving often as a panelist providing community outreach and education on cultural topics. She is a published poet and an amateur athlete. She lives happily with her Maltese, Ponpon, in Southern California.
Umit Ceylan Sonmez American Translators Association Associate Member No: 252670
Umit Ceylan Sonmez California Public Notary License No: 1867505
Linkedin Profile
We are a proud member of the following associations: